About Little River Pawn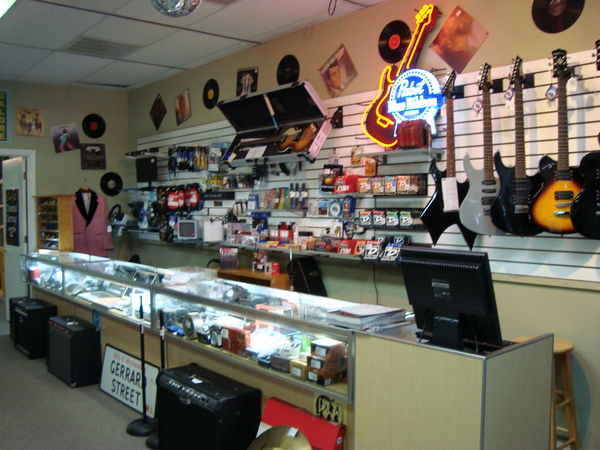 We buy Firearms, Scrap Gold and all Broken Jewelry.
Little River Pawn Shop has an extensive selection of new and pre-owned Jewelry, Tools, CD's,DVD's, Games, Game Systems, Fishing and Hunting Supplies,ammo Antiques, New and Used Musical Instruments, and Musical Accessories such as (strings, pedals, amps, sticks, picks, PA cases stands etc.) and all types of Electronics are available.
We are a Federal Firearms Dealer and can handle Gun Transfers. We are dealers for GLOCK, White's Metal Detectors, AimPoint, SureFire, Benchmade, Hi-Point, and Charter Arms, just to name a few!
How does a pawnshop work?
Pawnbrokers lend money on items of value ranging from gold and diamond jewelry to musical instruments, televisions, tools, household items, etc.. These items maintain their value over a reasonable period of time and are easy to store, especially jewelry. All customers provide collateral, eliminating the need to distinguish high risk from low risk borrowers. Typically, loans are small averaging between $70 and $100, although they can be as small as $20 or as high as several thousand dollars depending on the value of the collateral. Contracts vary from state to state, but the average loan period is 90 days. Generally, interest rates will vary with the amount of the loan. The process is much the same as any other lending institution, with the primary difference being the size of the loan, the collateral and the holding of the merchandise until the interest or the loan has been repaid.
Why would someone go to a pawn shop to get a loan?
Pawnshops offer the consumer a quick, convenient and confidential way to borrow money. A short term cash need can be met with no credit check or legal co nsequences if the loan is not repaid. A customer receives a percentage of the value the broker believes the collateral would bring in a sale. Although the loan to collateral ratio varies over time and across pawnshops, a loan of about 50 percent of the resale value of the collateral is typical. In other words, pawnbrokers feel their loan is "paid in full" at the time it is made. When a customer pawns an item, terms of the loan are printed on a pawn ticket that is given to the customer. The ticket states the customers name, address, type of identification provided to the pawnbroker, a description of the item, amount lent, maturity date, interest rate and amount that must be paid to redeem the item. Most states regulate pawnshop interest rates and other charges, such as storage or insurance fees.